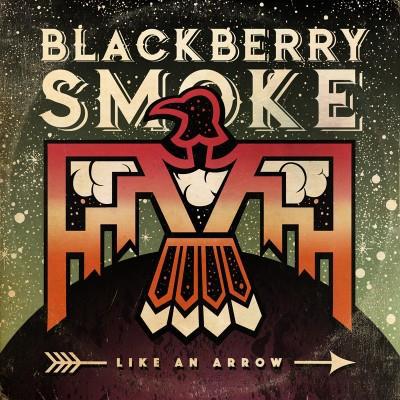 Atlantas Blackberry Smoke följer upp det enormt framgångsrika albumet "Holding All The Roses" från 2015. Föregångaren landade högt på topplistorna runt om i världen, däribland topplisteplaceringar på Storbritanniens Rock Chart och USA Country.
Här bjuder bandet på tolv nya hits med bland annat ett gästframträdande från Gregg Allman (The Allman Brothers Band). Femte albumet spelades in och mixades av Billy Joe Bowers på The Quarry Recording Studio i Kenneshaw, Georgia och producerades av bandet själva.
Förra veckan gjorde bandet ett bejublat framträdande på "Later.... with Jools Holland" där dom framförde albumspåret "Waiting For The Thunder".
Blackberry Smoke - Lika An Arrow, släpps på Earache Records med exklusiv distribution genom Sound Pollution Distribution.